On a crisp winter's morning in December 2008, a group of university students from Melbourne began their tour of Syria with a visit to the Commonwealth War Cemetery in Damascus, where over 250 Australian soldiers from both world wars have been buried. Kurt, an Australian Army officer, spoke to the students. A veteran of the war in Iraq, Kurt had been seconded to the UN Peacekeeping Mission in the Golan Heights and was based in Damascus.
Kurt explained to the students how Australian soldiers had been pivotal in both world wars in helping 'liberate' Damascus from two foreign armies: first the Turks in 1918, and then the Vichy French in 1941. In fact, in October 1918, Australian soldiers had entered Damascus before T.E. Lawrence had with his forces.
The well-tended graves and the signatures of Australians in the Visitors Book at the cemetery were a testament to the connection between the two peoples.
Asked what memories he would take away from Syria, Kurt said,
…The truth of it is I've made friends here that I'll keep for life and the hospitality which I think you guys will see over the next couple of weeks while you are here from the Syrian people is unrivalled. They will give you the shirt off their back, literally. …The Syrian people are amazing … they have a real strength about them and you can't help but admire that aspect of their personality and their psyche as a culture. They're very, very good people. And very, very welcoming….So the things that I will remember fondly … is the people, certainly.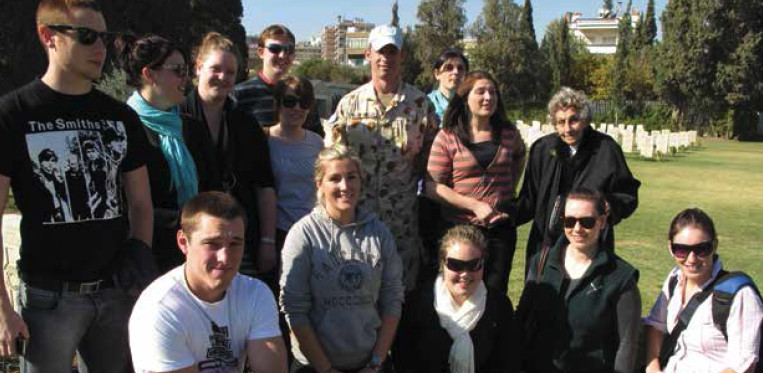 – Kurt, Australian Army Officer, Damascus, 2008
(Recorded by Ms Tara Stomann, La Trobe University student, 2008)
From 'Beloved Syria – Considering Syrian Perspectives', Sept – Oct 2016, 1st Issue
Facebook Comments