October 2019
In July 2019, I visited an exhibition titled The Sea by acclaimed Aussie artist Luke Cornish at the Bondi Pavillion Gallery, Sydney.
Luke had kindly contributed to the second issue of Beloved Syria, so I was really pleased to catch up with him and see more of his work from Syria receiving very respectful attention in Bondi!
With Luke's permission, I took a photo of his work showing a young man in Bakdash, a truly famous ice cream shop in Damascus. As Luke makes clear in his note, the young man is pounding a mixture of mastic and sahib to make Boozah, a Middle Eastern ice cream.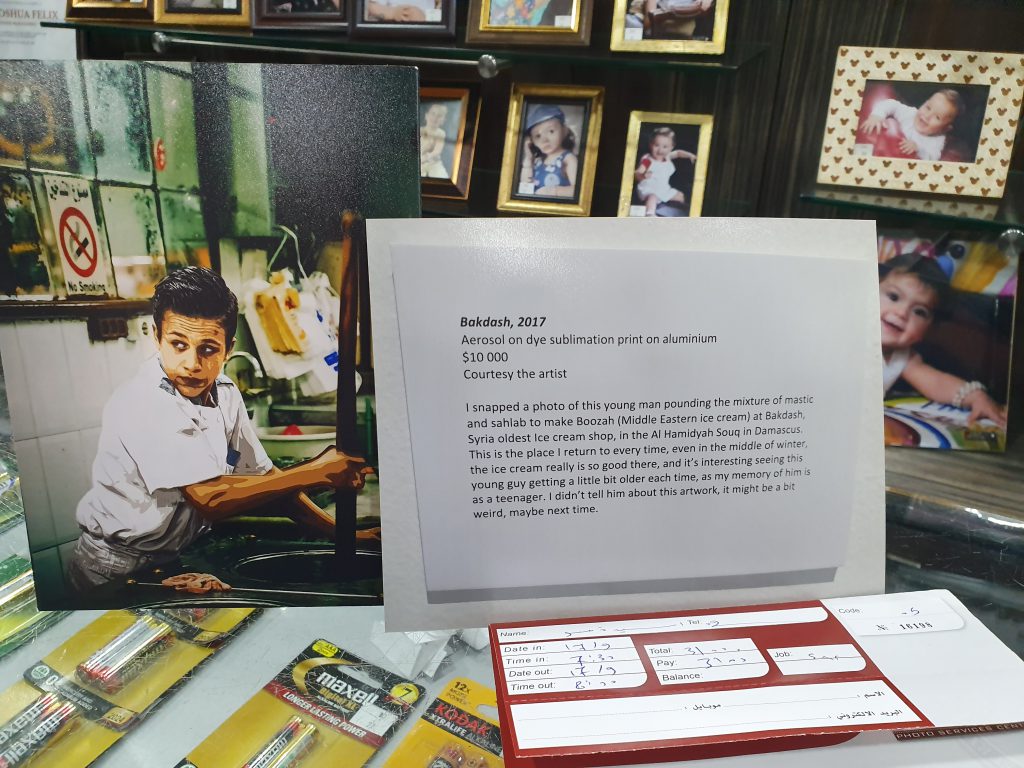 Again with Luke's permission, I promised to have the photo printed so I could present it to the young man working in Bakdash, who I now know is called Tarek. Unfortunately, Tarek was not in the shop when I visited with the photo.
(BTW I had the photo printed at Pluto, a photo printing shop that must have printed literally hundreds of photos I took in Damascus when I was working there. It was really good to be in Pluto again. It's a family business, like many, still operating, but it seemed to me with more young women on the staff.)
Susan Dirgham
Editorial Team
Facebook Comments