"To write well, express yourself like the common people, but think like a wise man"  -Aristotle*
Ahlan wa sahlan
A warm welcome**
This post is dedicated to Syrian writer Ms Muna Imady (1962 – 2016) and the country and people she loved.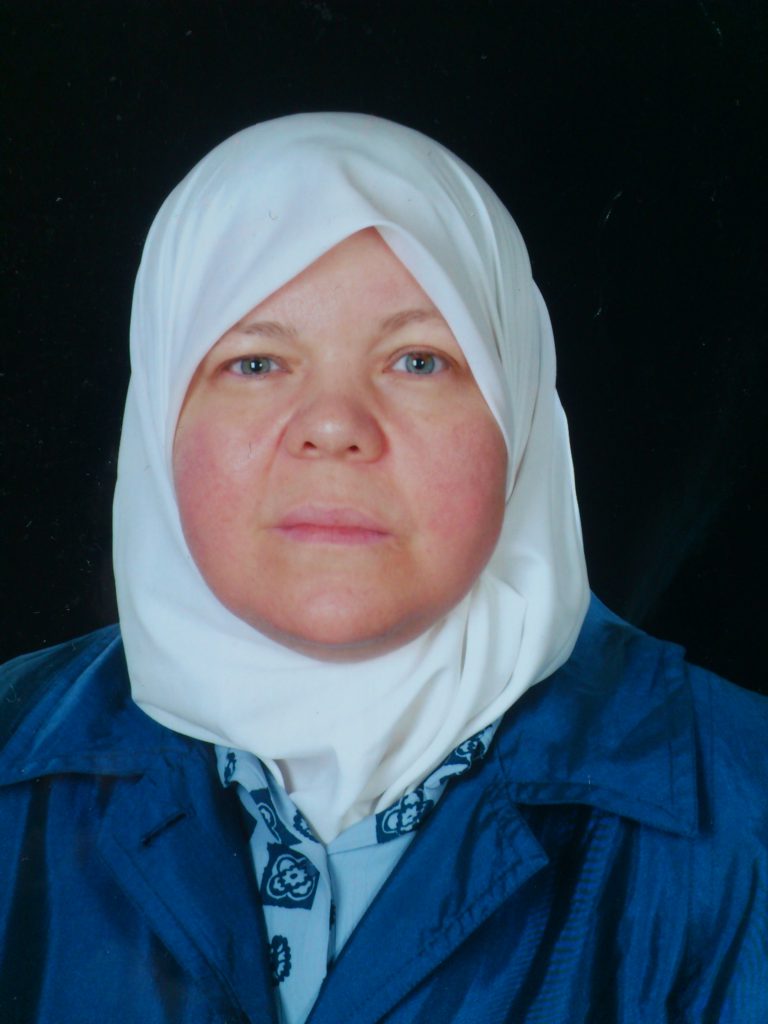 In an interview for 'Beloved Syria' (September 2019), Muna's mother, Elaine, spoke about 'Kan Ya Ma Kan: Folktales and Recipes of Syria and Its Ethnic Groups' – the book Muna was working on when she died. Elaine and Muna's sister Susan completed the book for publication after Muna's untimely death.  
As the title indicates, 'Kan Ya Ma Kan' ('once upon a time') brings together folktales and recipes from the different regions of Syria as well as from the different ethnic groups within the country, for example, Kurds, Circassians, Armenians, Assyrians, Turkmen, and Uzbeks, two of them – Armenians and Assyrians – being Christian groups. 
"Muna wrote that Syria was a place where people of different ethnic backgrounds could be friends and appreciate each other."  
During the worst years of the war in Damascus, Muna was living on Mount Qassioun.
Her mother wrote,
Muna's health began to fail as the war intensified. She lived on the slopes of the mountain overlooking Damascus and from her home she had a panoramic view of the city which, starting in 2012, began to give her a frightening overview of the war. At the beginning of 2016, Muna was diagnosed with heart trouble. She had open heart surgery in April and died twelve days later. She left behind a partially finished book with a complete table of contents so her plan for the book was clear. 
Reference:  Muna and Elaine's website
In an article titled, 'Lady of the Largest Heart: Remembering Muna Imady' (originally published in 'Wild River Review', American writer Kimberly Nagy quotes Muna and presents two of Muna's poems.
Writing is the only thing that keeps my mind away from the sad things happening around me. —Muna Imady  
Syrians reduced to numbers
Announced on TV broadcasts
Transformed to names,
Printed on death announcements
Engraved on headstones
Cherished by beloved ones alone
—Muna Imady, from A Damascene Wedding (Wild River Review)
Where were the shells fired from?
Where did they land?
What building did they destroy?
How many people were killed?
No answer… No comment
There is nothing to be said
Shells continue to fly over your head
Words are dead!  
—Muna Imady, Where Were the Shells Fired From?
Kimberly quotes Ms Nell Whiting, an American writer who visited the Imady family in Damascus in 2009.
"Love and intellect blended in [Muna] and a sense of comfort came into the room whenever she entered. She was insatiably curious and tenacious in tracking down everything there was to know about the old stories, the oldest and the best of Syrian ways."
Elaine wrote an obituary for Muna that was published in The New York Times. The image below accompanied that article. We learn,
(Muna) was sustained by her deep Islamic faith, and "Muna's tigers" became a family legend. When anyone was pregnant or ill or had a difficult exam, Muna would read for them the Baqara, a chapter in the Qur'an, and tell them she was sending her "tigers" to protect them. Muna's tigers became sought after and trusted by all the family.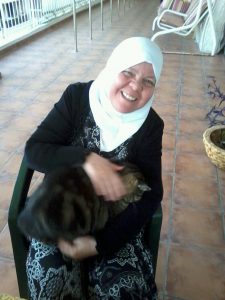 ————————————————-
*This quote is taken from the website set up by Elaine and Muna Imady.
**Ahlan wa sahlan is the welcome you will receive from Elaine and Muna on the front page of their website
Facebook Comments