This interview with Mahdi Al Mahdi took place on 24 September 2019, my last evening in Damascus before I flew out of Syria on my return trip to Australia. 
I just chanced upon the 'White and Black Quartet' when I sat outside my hotel to chat with friends. It was a 'magic moment' for me.  
Here, 'White and Black Quartet' played what Mahdi said was a piece of music from Andalus, Spain. I nodded my head, as if I knew where Andalus was. I am ashamed to say, I must have once, but didn't when Mahdi mentioned it.
New York's Metropolitan Museum's introduction to the publication, 'Al-Andalus: The Art of Islamic Spain', tells me:
From 711 to 1492 al-Andalus was the occidental frontier of Islam. Floating on the western edge of the Mediterranean, cut off from the European continent by jagged mountains, it was geographically isolated from both North Africa and Europe, from Islamic as well as Christian lands. Physical remoteness gave al-Andalus a privileged place in medieval myths but also separated it from the communities of the east and the west, so that it received only sporadic attention from both worlds. Although a small group of scholars pursued the serious study of the arts of Islamic Spain, these arts have for the most part been viewed as brilliant and exotic vestiges of a lost culture, as objects and monuments that left no mark on European tradition.
(I have discovered Spanish-Arabic Music of Al-Andalus online! More beauty and adventures!)
Life is short, and there is still so much more to learn, to retain! For me, Syria has been a great gateway to learning.
I was in Syria on a journalist's visa, so it seemed only natural that I interview Mahdi and record the quartet playing. 
Mahdi was as obliging and as gracious and warm as so many Syrians I have encountered in the past 30 years, no matter what their faith or ethnic background.
Mahdi's enthusiasm for music and composing reminded me of ABC RN's Andrew Ford, who has been presenting RN's 'The Music Show' for as long as I can remember. There must be a universal meeting place in the heavens for such composers! Their smiles are broad and their hearts warm.
Susan Dirgham
Melbourne 
---
Mahdi Al Mahdi is a viola player, a composer and an arranger of music. He plays with orchestras in the Damascus Opera House as well as the 'White and Black Quartet'.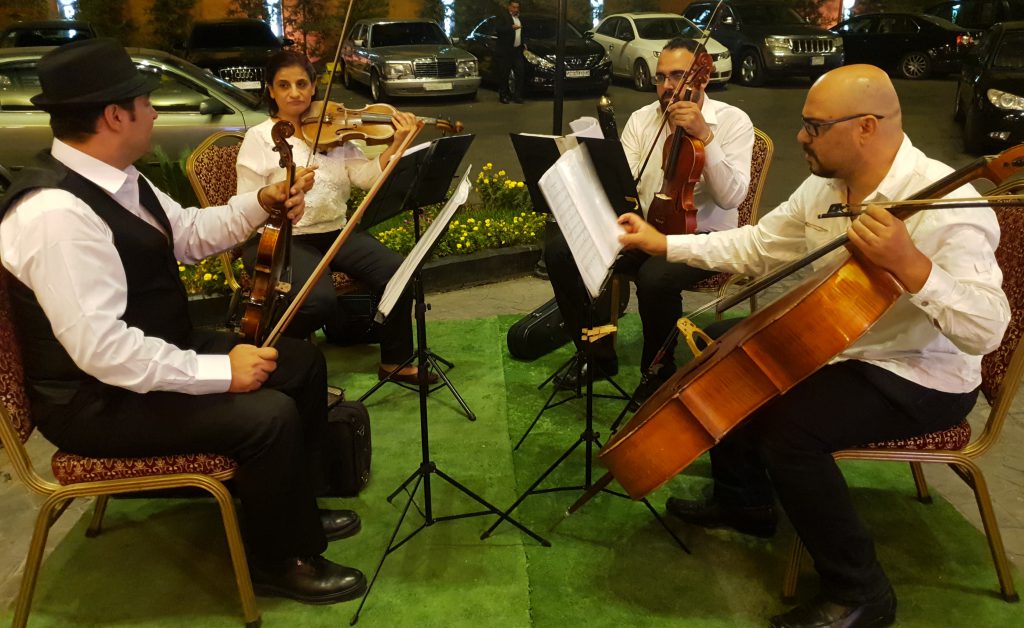 He also teaches viola at the Institute of Music, and viola and violin to children. 
When asked what he most likes about his profession, Mahdi was emphatic: I love composing. It's my passion to compose music. 
He explained that it is 'Syrian music' he loves composing, saying that Syrian music "has its own shape; its own details". Mahdi acknowledged that there is not a lot of 'Syrian music', perhaps because of Syria's geography and the countries surrounding it: Turkey, Iraq and Egypt.
He works to build a 'new and modern Syrian music' by going back to what might be accepted as Syrian music, such as Assyrian Christian music.  
Asked if his work is well-received in Syria, Mahdi says he will not wait for people to love the type of music he writes. People are usually attracted to songs and commercial music. However, he and other Syrian composers feel it is their duty to "build Syrian music and then the generation will listen and like it because it depends on the real traditional, old Syrian music".  
In 2009, I heard Armenian Syrian singer and arranger Lena Chamamyan sing at a concert in Mustafa Ali's Gallery, so I wanted to know what Mahdi thought of Lena's music.
I like Lena because she sings the traditional, old songs. And her new songs depend on the old.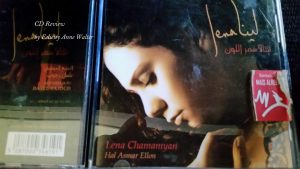 Q: Do you see yourself staying in Syria, composing … or would you like to move overseas and introduce Syrian music? Or a bit of both? 
I don't think I can be a famous composer without travelling. 
Mahdi has represented Syria overseas, but he sees himself staying in his country and sending his music to people.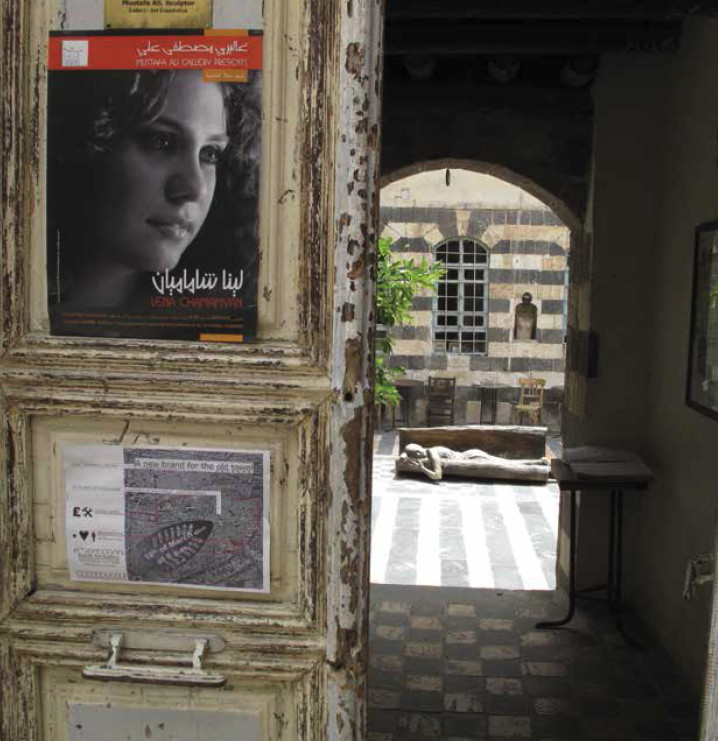 Facebook Comments