In September 2019, Rasha Milhem – Syrian journalist, translator, writer and filmmaker – spoke about 'Restart', the short film she wrote at the end of a diploma course. In April 2019, it won her a 'best scenario' award.
Rasha explained that the movie focuses on people who remained in Syria during the war and their family members who left Syria; how they communicated and managed their lives.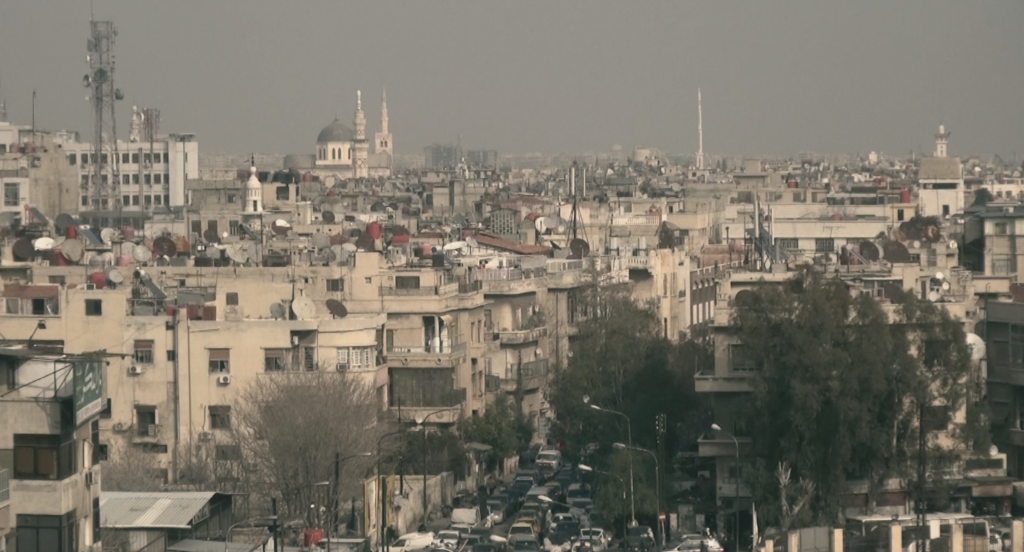 The two main characters, a man and a woman, are both in their 50s. The film is shot in Damascus, so in some sense that city is another important character. 
The man is an archaeologist, so he's deeply concerned about the fate of Syria's monuments and ancient relics. He represents what Rasha terms the 'macro' aspects of Syria – big events that took place during the war, for example the destruction to the ancient ruins of Palmyra. On a wall of his flat, he pastes photographs of some of the major archaeological sites that are damaged or destroyed in the course of the time period the film covers. In one scene, he falls and breaks his leg after learning about the destruction to Palmyra.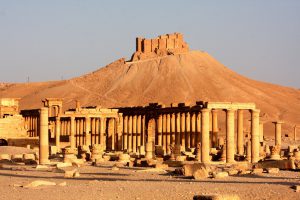 Running parallel to his story is the woman's. For Rasha, the woman represents the 'micro' image of Syria, so in this sense she could be Rasha or her mum. The woman has three grown-up children who at different stages in the film leave Syria. Three Skype icons appear on her computer screen, representing her three children.
Some years pass and we see the man and the woman on New Years Eve, still very much alone.
The same day, a man is in the street walking his dogs. He suddenly lets go of their leads when a shell explodes near him. The dogs run in different directions and become key players in the lives of the film's two main characters. 
Rasha summarises the theme of 'Restart':
"in spite of the war, there is a spark of hope; there is something shining always. Even if it is not an ideal situation, but there is always something to be done. Some people that we can rely on … that we can love."
Susan D: is this a career for you, making movies? (7:02). 
Rasha: Actually, I'm doing 3 things: translator, journalist and now a writer.  I think I have to decide which of these I have to go deep in. When I won the award for the scenario, I think it is the right thing to go on with .. to exert time on it because i have passion for the arts. I like writing; it's something special; it's very close to me. But actually i have to have a job and a salary … so I have to make some sort of balance between the things that I love and the reality, the actual situation… that I face.  
So maybe in the near future, I will write something else and it will be more mature. 
Susan D: I hope we see your films and read your stories in Australia one day.
Rasha: Ohh.. This is a very big dream. I hope I can achieve it. 
Susan Dirgham, Melbourne
Susan.dirgham51@gmail.com
Facebook Comments